A NEW ATTITUDE AND A NEW CONCEPT OF LIQUIDATION SERVICES
With the reconstruction of our website we try to develop a new way to buy and sell used equipment. Is a concept which we take a step forward and we do that for those users who find us on the search engine by keywords or find a link to us on other websites. Its a concept and like all concepts are free for everybody to use. Basically is the same thing that we do before but we manage to do some improvements. It is buying and selling in a liquidators style but in an easy way.
WE BUY TEST AND MEASUREMENT EQUIPMENT AND NETWORK EQUIPMENT
Resell Test Equipment is a company specialized in asset recovery and network equipment liquidation. We are a test equipment liquidator. We buy, sell, lease all kind of Cisco equipment and test equipment. We also buy, sell, lease used servers, computers and network hardware. And we do that nationwide. We purchase surplus asset equipment. We buy used networking equipment, used test equipment and used measurement equipment from leading manufacturers like: Cisco, Netgear, Juniper, Extreme Networks, Foundry.
We can purchase your surplus assets with CASH.
We buy all kind of new and used test equipment such as oscilloscopes, spectrum analyzers and signal generators from leading manufacturers: Tektronix, Agilent, Fluke, Rhode & Schwarz, Anritsu, Advantest etc. It is very simple.You or your company has an excess of assets and we want ti buy. And of course the price will be not only fair but we will try to be one of the best prices that you will receive from all other liquidators.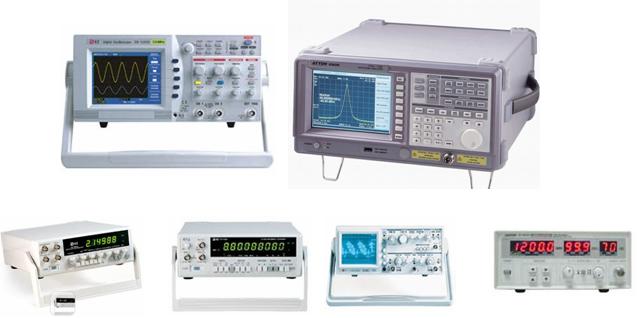 We offer a wide range of test equipment hardware to our customers. We carry a hugh inventory of oscilloscopes, analyzers, pattern generators, frequency analyzers and sniffers. We sell new, used or refurbished test equipment from Tektronix, Agilent – HP and other manufacturers. Whether you are a reseller or a commercial end user we offer you a cost effective solution that will save you time and money. We offer liquidation and asset recovery services for companies and businesses looking to upgrade their network, downsizing or closing their doors. Whether your test equipment hardware is new, used or refurbished we will help you dispose of your excess testing gear. We buy or trade new, used, pre-owned or refurbished test equipment with resale value. We pay cash for your surplus test equipment!
Network equipment liquidation – Asset liquidation
Business office liquidation – Network equipment hardware resale
Test Equipment Liquidator – Network recycling
We buy Used Cisco, Used Cisco Routers, Used Cisco Switches, Used Cisco Hardware.
Test Equipment, Buy Sell Osciloscopes, Analyzers, Generators, Gear Sale
Nationwide Services for Asset Recovery
We cover capitals of all states from US
Montgomery Juneau Phoenix Little Rock Sacramento Denver Hartford Dover Tallahassee Atlanta Honolulu Boise Springfield Indianapolis Des Moines Topeka Frankfort Baton Rouge Augusta Annapolis Boston Lansing Saint Paul Jackson Jefferson City Helena Lincoln Carson City Concord Trenton Santa Fe Albany Raleigh Bismarck Columbus Oklahoma City Salem Harrisburg Providence Columbia Pierre Nashville Austin Salt Lake City Montpelier Richmond Olympia Charleston Madison Cheyenne
We cover most populous cities from US
Birmingham Anchorage Phoenix Little Rock Los Angeles Denver Bridgeport Wilmington Jacksonville Atlanta Honolulu Boise Chicago Indianapolis Des Moines Wichita Louisville New Orleans Portland Baltimore Boston Detroit Minneapolis Jackson Kansas City Billings Omaha Las Vegas Manchester Newark Albuquerque New York Charlotte Fargo Columbus Oklahoma City Portland Philadelphia Providence Columbia Sioux Falls Memphis Houston Salt Lake City Burlington Virginia Beach Seattle Charleston Milwaukee Cheyenne