SELL USED CISCO EQUIPMENT – WE BUY, SELL & LEASE!
We buy, sell or liquidate Cisco equipment with resale value. Could be new or used equipment or previously owned equipment or refurbished. We offer liquidation services and asset recovery services for anyone who need it. We have professional services for companies and businesses that upgrade or downgrade their network equipment. Doesnt matter in what condition your Cisco equipment is. We will help you liquidate or recycle your surplus. Used Cisco liquidation. Sell Cisco Equipment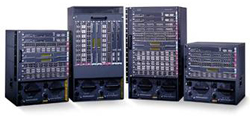 We are buying and selling refurbished, new and used Cisco equipment and other Cisco accessories. Fill our quote form if you have any surplus or excess of Cisco equipment that you are looking to sell and we will reply to you with the best offer in the market. Discounted prices is our middle name.
We develop a new way to buy and make liquidation of used equipment. We do that for those users who find us on the world wide web. It is buying and selling in a liquidators style but in an easy way. Liquidation services
CASH FOR LIQUIDATION
Our prices and services cannot be beat!
cforms contact form by delicious:days

Used Cisco Routers
Used Cisco 600/800/1000 Used Cisco 2500 Used Cisco 7000 Used 600/800/1000 Series Routers Used 2500 Series Routers Used 7000 Series Routers All Used Cisco 600/800/1000 Equipment All Used Cisco 2500 Equipment All Used Cisco 7000 Equipment Used Cisco 1400 Used Cisco 2600 Used Cisco 10000 Used 1400 Series Routers Used 2600 Series Routers Used 10000 Series Routers All Used Cisco 1400 Equipment All Used Cisco 2600 Equipment All Used Cisco 10000 Equipment Used Cisco 1600 Used Cisco 3600 Used Cisco 12000 Used 1600 Series Routers Used 3600 Series Routers Used 12000 Series Gigabit Switch Routers All Used Cisco 1600 Equipment All Used Cisco 3600 Equipment All Used Cisco 12000 Equipment Used Cisco 1700 Used Cisco 3700 Used 1700 Series Routers Used 3700 Series Routers All Used Cisco 1700 Equipment All Used Cisco 3700 Equipment
Used Cisco Switches
Used Cisco 1900 Used Cisco 3550 Used Cisco 5000 Used 1900 Series Catalyst Switches Used 3550 Series Catalyst Switches Used 5000 Series Catalyst Switches All Used Cisco 1900 Equipment All Used Cisco 3550 Equipment All Used Cisco 5000 Equipment Used Cisco 2900 Used Cisco 3750 Used Cisco 6000 Used 2900 Series Catalyst Switches Used 3750 Series Catalyst Switches Used 6000 Series Catalyst Switches All Used Cisco 2900 Equipment All Used Cisco 3750 Equipment All Used Cisco 6000 Equipment Cisco 3500 Used Cisco 4000 Used 3500 Series Catalyst Switches Used 4000 Series Catalyst Switches All Used Cisco 3500 Equipment All Used Cisco 4000 Equipment