SELL USED NETWORK EQUIPMENT – WE BUY, SELL & LEASE!
Your idle networking equipment or maybe some of unused items that you have is taking up a lot of space and is blocking your capital. We buy and sell to companies and firms throughout the United States for sale and resale to corporate customers and wholesaler in the used equipment segment. We'll pay you cash for used Cisco equipment, network equipment, computers, laptops and hardware parts. Our computer liquidation clients includes al kind of corporation from governmental organizations to private capital companies. Any company that have computers, servers and used network equipment could be a potential customer.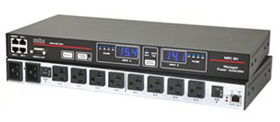 We have stocks and inventories of used Cisco routers, switches, firewalls and more. Beside that we have products from Extreme Networks, HP Compaq and Foundry Networks. And some Nortel Telecom, Plantronics, AT&T, Lucent and Juniper equipment. If you want some product or equipment and we dont vave it in stock just ask and we will get it for you.
CASH FOR LIQUIDATION
Our prices and services cannot be beat!
cforms contact form by delicious:days
Network Equipment that we buy and sell
Used Cisco Systems, Used Sun Microsystems, Used Foundry Networks, Used Juniper Neywork, Used Extreme Networks, Used 3com Networks, Used Nortel, Used Alcatel Systems, Used Dell, Used Lucent Technologies, Used HP, Used Netgear, Used Compaq, Used IBM Lenovo, Used Fujitsu Siemens, Used Toshiba